Today we have a guest article from coach Kendall.
Along with Forest, Kendall will be leading our special 12 week Obstacle Course Race group, starting Wednesday, August 14th!
#
AROO! AROO! AROO!
The battle cry of all Spartans.
Uplifting, energizing, and let's be honest, maybe a little intimidating when you hear the cry for the first time standing at the starting line.
At the start of my first Spartan OCR I was admittedly nervous.
Was I ready? Did I put in honest work? Would I be successful or would I be stuck doing over 100 burpees—ugh!
After jumping over that first wall, my energy was through the roof and my competitive streak was in full throttle.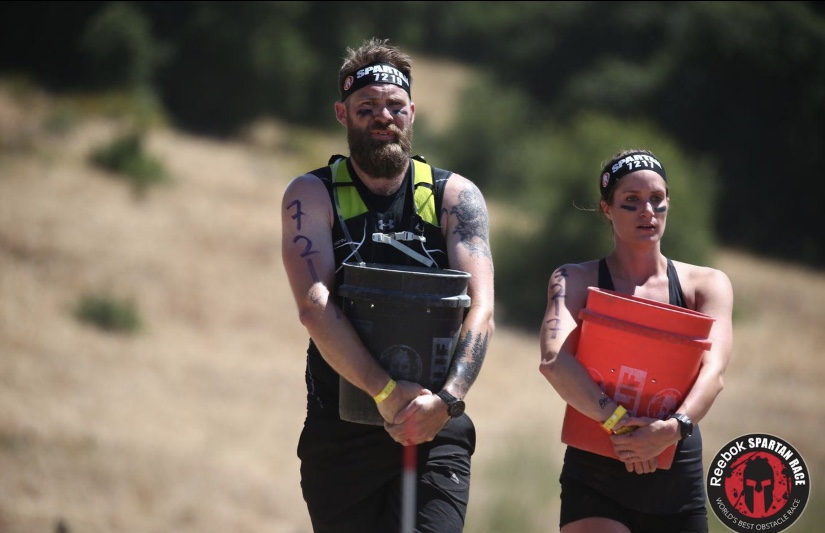 After crossing the finish line, covered in mud, those nerves that were there in the beginning were replaced with total, unrequited adrenaline.
I. WAS. HOOKED.
At the conclusion of my first Spartan race I knew this was for me.
It checked all the boxes: stamina, cardio, endurance, muscle strength, mental fortitude.
If you're like me, you love goals. The next goal I set for myself was to complete the Trifeca, which consists of three Spartan races: The Sprint, The Super, and the Beast, and all need to be completed in a calendar year.
The easy part is setting the goal. The hard part is dedicating your time and effort to training.
Sure, you can jump onto a course with minimal training, but this will not yield you with the best results, and it will be painful.
As the courses get longer, you need Spartan specific training to carry you through each obstacle and each mile to be truly successful. I found success by joining FVT's Spartan/OCR- specific training.
For weeks I dedicated myself to the specific training plan, and each week I continued to gain not only muscle strength, but mental strength.
I started the program with a record of 2 pull ups under my belt. By the end of the training I was able to complete 7!
Mentally, I was able to crush out 8 mile runs and 30 burpees and not feel like I need to be peeled off the floor. I was able to get over my mental block and throw that spear into the hay bail with confidence.
By the end of the training, I competed in the Spartan Beast race in Squaw Valley, Tahoe. It was hands down one of the most physically and mentally challenging thing I have done, but I was prepared for it.
And crushed it!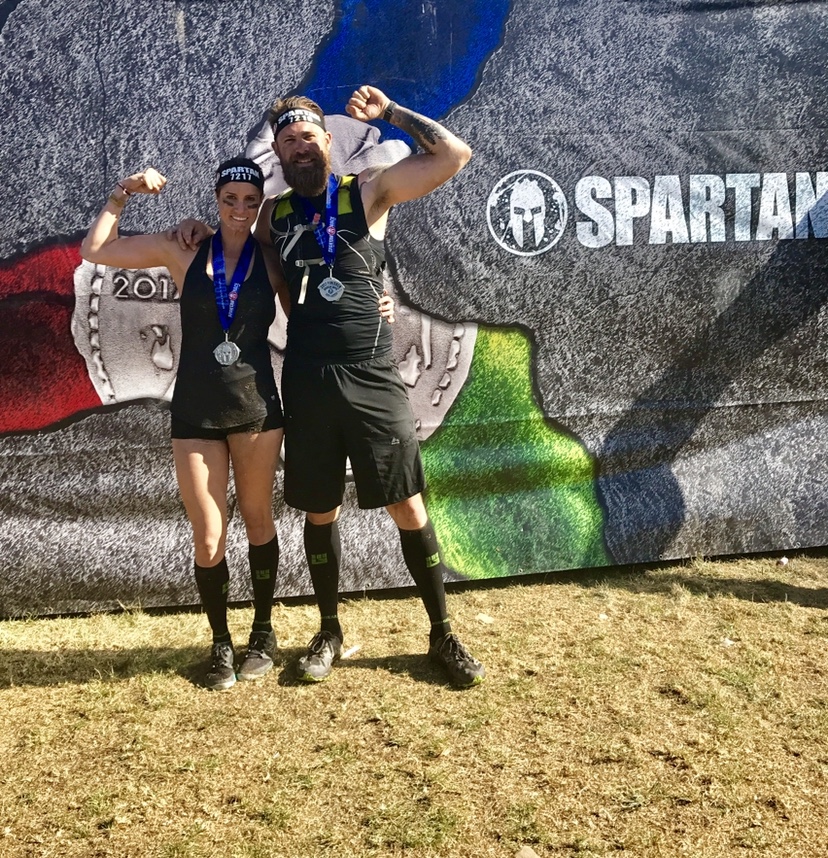 16+ miles, 38 obstacles, 4,500 feet of elevation gain, and 120 burpees never felt so good!
It was proof that if you put in the hard-work, you can set aside to accomplish any goal that you set your mind to.
This Spartan/OCR training is a community of like-minded people who are here to see you achieve more than you imagined you could. The only thing holding you back is fear of committing.
Dedicate the time, energy, and passion and you, too, can become one of many Spartans standing at that finish line with a medal of accomplishment hung around your neck.
#
I'm fired up after reading Kendall's article.
Let's do this!!
Click here to join us for the fall FVT Spartan Training group – starting next Wednesday, August 14th @ 6pm.
-Forest, Kendall and the FVT Team