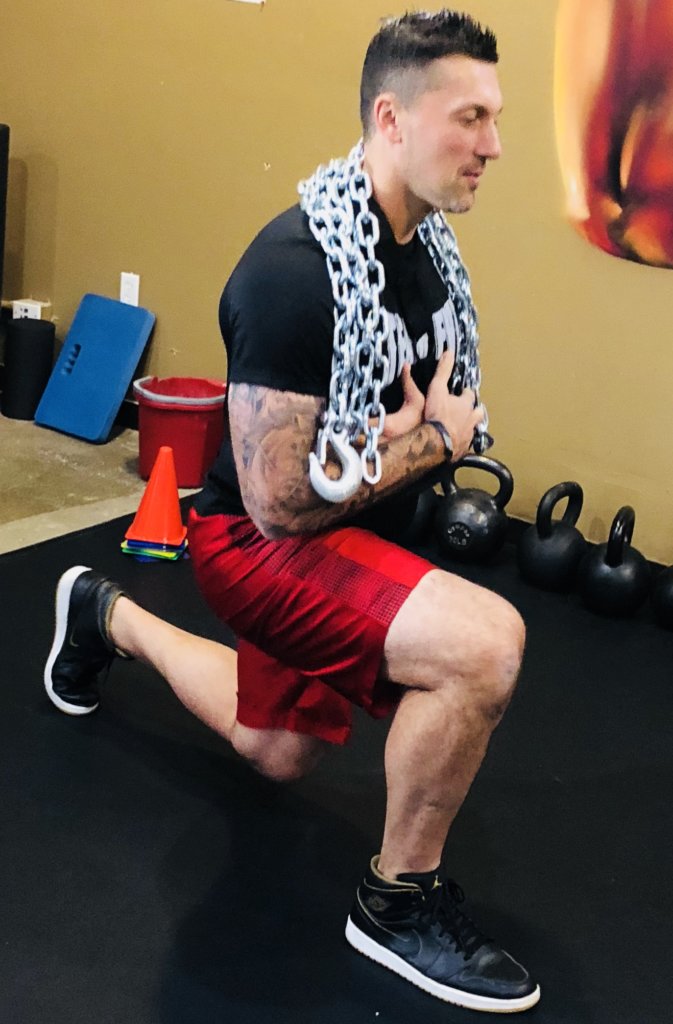 Thinking of giving our program a try?
Here is a sample kettlebell boot camp day to give you an idea of what a workout might be like:
#
Monday Kettlebell Workout: Chipper Strength #1
You will perform all the reps of each exercise before moving on to the next exercise. Rest as needed to maintain proper form. Record your time to track your progress.
1 – KB Goblet Squat – 50 (Women:16k+, Men: 20k+)
2 – Push-ups – Men:50, Women:30
3 – Single-Sided Jump Lunges – 50 (25/ea side)
4 – 1-Arm Push Press – 50 (25/ea side)(Women:12k+, Men: 20k+)
5 – Plank With Knee Tap – 50 (25/ea side)
FINISHER – Complete 5 rounds of the following two moves as fast as possible.
1 – Box Jumps -10 (note:stepping down is safer and preferred) Sub Jump Squats if no box – 10
2 – Power Step-ups -10/ea leg Sub High Knee Taps if no box -10/ea
#
Our 14 Day Test Drive is intended to give you a chance to 1) get some rapid results! 2) give us an honest try, and see if our program is going to be a good fit for you, long-term.
It includes 6 boot camp workouts, our 14 day "quick start meal" plan, and before / after body comp assessment.
If you've been thinking about trying our program, this is the perfect opportunity!
Enter the requested info in the interest form linked here, and we'll get back to you ASAP: FVT 14 Day Test Drive
-the FVT Team