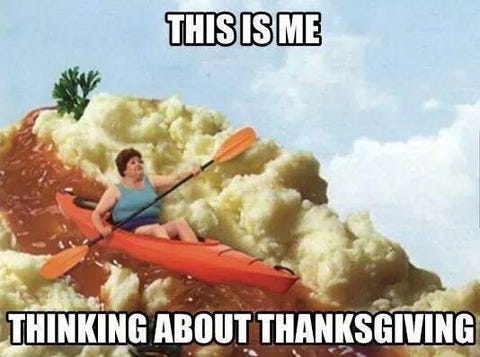 Thanksgiving is a time for family, friends, and of course, food! There are so many different dishes that are traditionally served on Thanksgiving, and it can be hard to decide what to make. To help you out, I've compiled a list of the 5 best and worst Thanksgiving dishes, according to me.
The best Thanksgiving dishes are:
– Roast turkey
– Stuffing
– Mashed potatoes
– Green bean casserole
– Pumpkin pie
The worst Thanksgiving dishes are:
– Cranberry sauce
– Sweet potato casserole
– River of gravy
– Cranberry jelly
– Pumpkin spice lattes
In case you were wondering, this ranking has nothing to do with calorie counts or health 🙂 This is because part of a healthy relationship and an overall well-rounded fitness plan is enjoying things you like!
If you like Thanksgiving dishes, eat them!
Practice moderation, of course.
But this special meal will help you enjoy the holiday with family and friends, and then get back to the plan. If you look at the big picture, this CAN fit into your overall plan of health and fitness.
What are your favorite and least favorite Thanksgiving dishes? Let me know in the comments!
Forest and the FVT Team at ForestVanceTraining.com
PS – Still trying to figure our the whole "moderation" thing? We can help! Fill out the form linked below and we'll reach out personally asap: