We have a Charity Workout benefiting the Sacramento SPCA scheduled for Saturday, November 26th at FVT – and we'd love for you to join us!
Charity Workout Benefiting the Sac SPCA – Nov 26th @ 9am
From 9 to 10 AM on Saturday, November 26th, we'll be taking you through a butt kicking kettlebell and bodyweight – based boot camp workout. It's a great "bonus" workout for the week if you're already training with us consistently … and it's also a great opportunity for friends, family, and co-workers of current clients, past clients looking to get back into the grove, or ANYONE looking to potentially start training at FVT … to come in and give one of our workouts a try!
Suggested donation is $15, but you can give as much or as little as you like.  100% of the contributions go towards the Sacramento SPCA.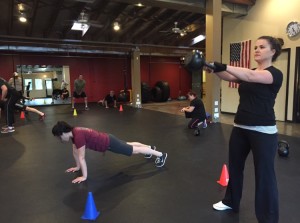 We put on Charity events like these three to four times per year as a way to get together and give back to the local community, so your contribution and attendance at the event really means a lot.
After the event, if we have enough interest, we'll head out for drinks and/or a quick bite to eat.
It will be a lot of fun … and you'll feel good about participating, because you'll be supporting a local charity.
The ONLY catch is … spots are limited!  We have space for 30 folks TOPS at our studio for the workout – and they're being taken fast.  So if you want to ensure YOUR spot at the event, click the link below to get all the details and sign up now:
Charity Workout Benefiting the Sac SPCA – Nov 26th @ 9am
Look forward to seeing you November 26th at 9am!
– The FVT Team