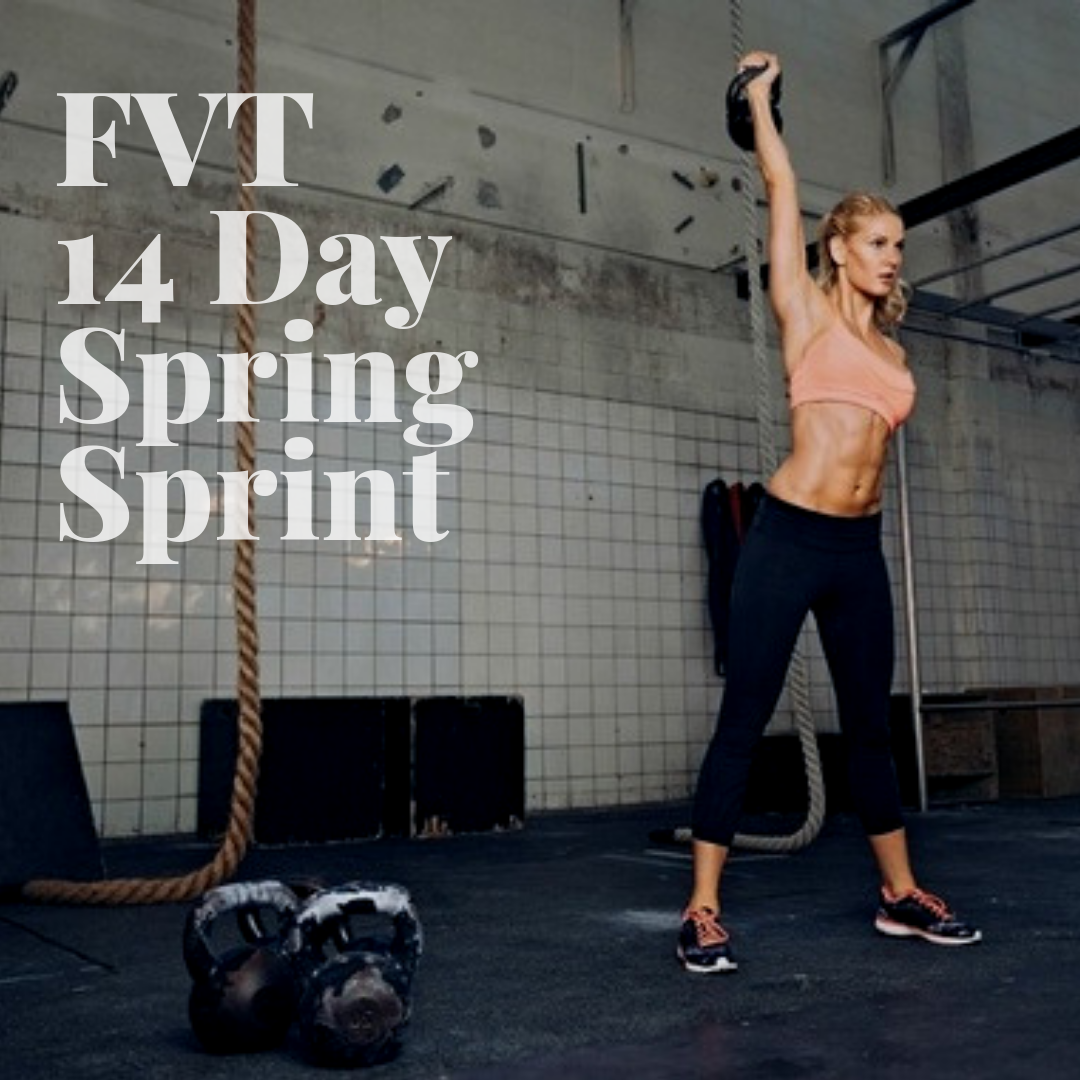 Hello!
This is going to be the last call for our 14 Day "Spring Sprint" program.
(After all, technically Spring is already here lol)
We've been taking about this for the last few weeks, and now the application / registration period is coming to an end.
Current clients can do the program at no cost (BUT, you need to be committed to following the plan and giving it your best!).
Just let us know, and we'll send you the meal planning / lifestyle guide. We'll also set up a time at your next workout to do your starting measurements.
New / returning clients can do the program for $99, and it includes the done-for-you meal planning / lifestyle guide, the before / after body comp measurements, plus 6 group training workouts over the 14 day period.
Details and submit your interest form at the link below:
https://www.forestvancetraining.com/2019/02/14-day-spring-sprint-program.html
Look forward to hearing from you!
– Forest and the FVT Team