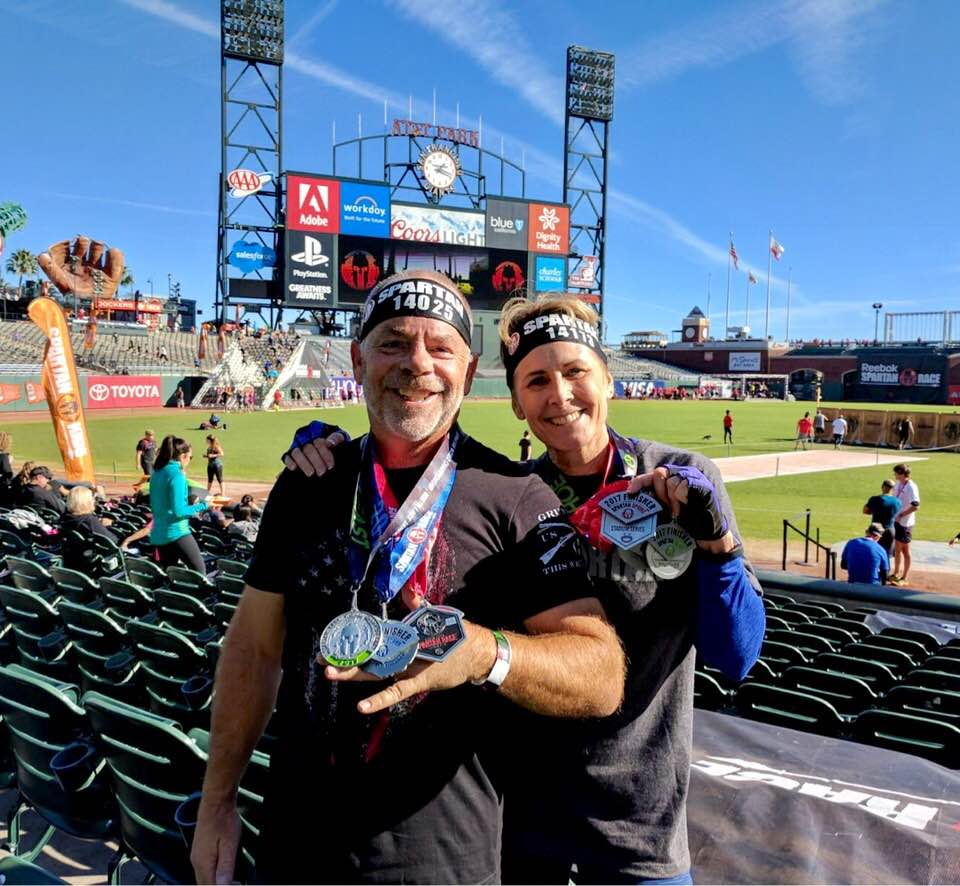 Are you age 40 or above?
Are you looking to lose fat so that you can perform better in life and/or in your chosen sport?
You are going to love this post series.
I am going to outline a plan to whip you into top shape, fast.
Today, I'll do an overview of the plan.
Then we'll get into further details over the next couple / few days…
#
Want me and my team to personally coach you to your over 40 performance fat loss goals in 2020? We have 9 spots left in our FVT Custom Meal Planning program. Details and grab your spot now here. We can work with you on this here locally in the Sacramento, CA area, or anywhere in the world in distance coaching format:
"Kick-Start" – includes body comp assessment, custom goal setting, custom meal planning, plus (3) follow up sessions over a 21-day period. Details and sign up here: http://nanacast.com/vp/10006988/
"Full Transformation" – includes monthly body comp assessment and monitoring, initial and on-going goal setting, (3) custom meal plans delivered monthly over a 12-week period, and weekly check-ins to hold you accountable and keep you on track. Details and sign up here: http://nanacast.com/vp/10006989/
#
Performance Fat Loss Over 40 – Diet
When it comes to losing fat to perform your best at age 40 and above, diet is a huge part of the equation. There is no getting around it.
Maybe back in the past, you trained for hours each day playing a sport. Or maybe you used to just have a lot more time to work out. And you had a faster metabolism. So you could get away with less-than-perfect eating, and you'd be fine.
But now, your time is more limited. Even if you're able to train most days of the week for 45 or 60 minutes, the truth is the calorie burn from this amount of activity will never make up for poor diet choices.
So we're going to break down exactly how to figure out how many calories you need to eat each day to reach your goals. And we are also going to break down how to hit your targets consistently, with minimal planning and preparation, and how to fit it into your busy family schedule and social life.
Performance Fat Loss Over 40 – Training
Your training / workouts also are very important when it comes to losing fat over 40, and improving your performance.
One thing we will emphasize is gaining lean muscle. Because as already discussed – and as I will go into more detail on later – the actual calorie burn from your workouts, at the levels that are sustainable for 99% of the adult population, are NOT going to make a huge difference.
What WILL make a difference is gaining lean muscle, and thereby increasing your resting metabolic rate. For each pound of muscle mass you gain, you increase your resting metabolic rate by about 50 calories per day. So if we can help you add 5 pounds of muscle, you'll burn an extra 250 calories per day at rest – which makes a HUGE difference in the long run.
Performance Fat Loss Over 40 – Lifestyle
For a complete program and maximum health and results, we can't leave this out.
We need to look at hydration, recovery, sleep, and more.
This is the final aspect of your Peformance Fat Loss Over 40 program we will look at.
To sum up, if you are over 40 and you want to lose fat so that you can perform better in life and/or your chosen sport, stay tuned. I am going to cover every aspect of what it takes to reach your goals in the next few days.
To your continued success!
-Forest Vance
Master of Science, Human Movement
Certified Personal Trainer
ForestVanceTraining.com
ForestVance.com
PS – Want me and my team to personally coach you to your over 40 performance fat loss goals in 2020? We have 9 spots left in our FVT Custom Meal Planning program. Details and grab your spot now here. We can work with you on this here locally in the Sacramento, CA area, or anywhere in the world in distance coaching format:
"Kick-Start" – includes body comp assessment, custom goal setting, custom meal planning, plus (3) follow up sessions over a 21-day period. Details and sign up here: http://nanacast.com/vp/10006988/
"Full Transformation" – includes monthly body comp assessment and monitoring, initial and on-going goal setting, (3) custom meal plans delivered monthly over a 12-week period, and weekly check-ins to hold you accountable and keep you on track. Details and sign up here: http://nanacast.com/vp/10006989/