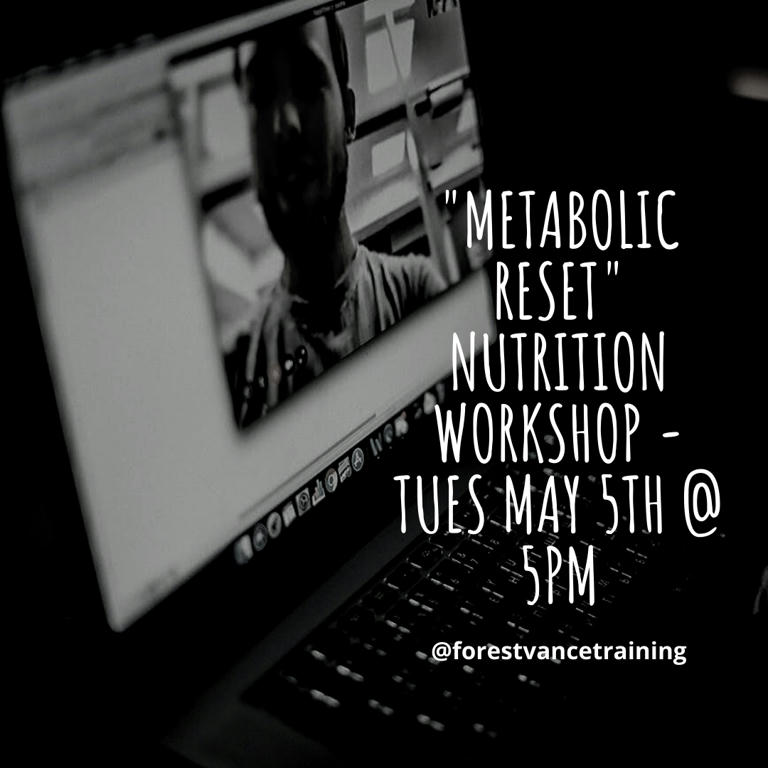 We are doing an online nutrition workshop tomorrow night at 5pm – will you be joining us?
It's the big kick-off to our "14 Day Metabolic Reset Challenge"
We're giving you the complete blueprint to "reset" your metabolism over the next two weeks.
If you've had enough of working out less and eating more during the lockdown, THIS is the jumpstart you need to get going.
But you have to be part of the Challenge to get in on the workshop:
CURRENT GROUP AND PERSONAL TRAINING CLIENTS – send us a message, your entry in the upcoming is complimentary, we'll send you a link to register – we just need your 100% commitment!
NEW / RETURNING CLIENTS – fill out this form –https://www.forestvancetraining.com/contact with the words "2 week nutrition challenge" in the subject line – and we'll get you the info on the new client offer
See you tomorrow at 5pm –
-Forest and the FVT Team