Mentioned on Monday that we are wrapping up our 30 Day Performance Nutrition Challenge at FVT.
I actually took the Challenge as myself this time around … started a couple of days before everyone else, and yesterday was offically my last day. Wooo!! Time for a burrito and a beer 🙂
Seriously though – I'm feeling FANTASTIC. Tons of energy, sleeping great, and really strong.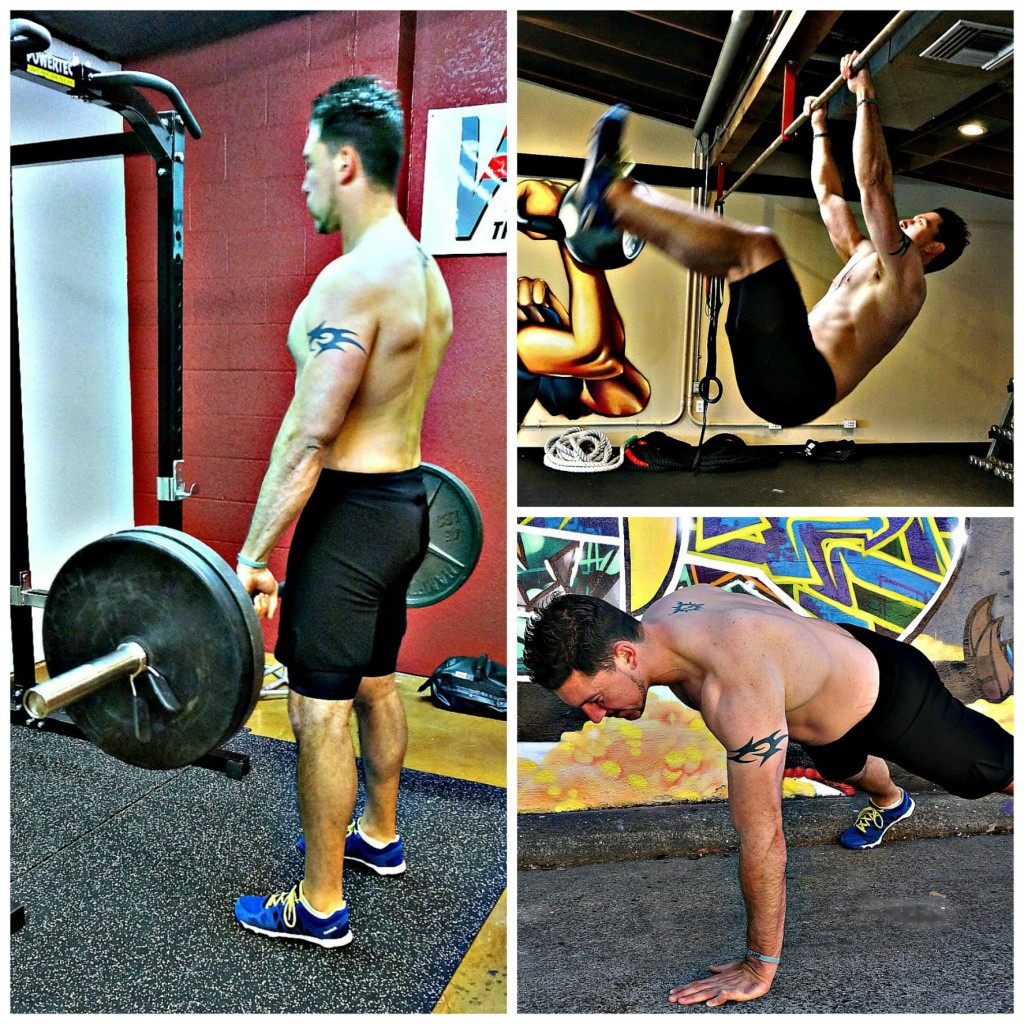 I recommend HIGHLY that you do something like this – either next time we do one of these challenges, or NOW – just on your own, using the outline on the blog here:
=> http://www.forestvancetraining.com/2015/02/meal-planning-guide-lose-at-least-10-pounds-in-the-next-30-days-print-this-out.html
And the sample meal plan, here:
=> http://www.forestvancetraining.com/2015/02/fvt-rapid-fat-loss-meal-plan-sample-day.html
The other part of the "Performance Nutrition Challenge" was the workout portion. You had to exercise 27 out of the 30 days to complete the Challenge and earn a special T shirt.
This was great as well, and from the feedback we got, seemed to help folks get back in the habit of working out and/or just MOVING, every day.
Of course, with almost 30 people participating in the Challenge … and these folks losing fat, gaining lean muscle, and feeling great … the word is spreading about what we are doing about FVT! We have been getting lots of inquiries about bringing a friend to check out what we do.
That's why we've decided to hold a Bring-A-Buddy boot camp on Saturday, March 21st @ 10am … and you can attend for JUST a buck!
It's a great opportunity to bring a friend, family member, co-worker, etc. in to check out our program – in an easy, no-obligation way.
Also, if you're just curious and would like to check out one of our boot camps … or if you've been "out of the game" for a little while, and want to get going with your workouts at FVT again … this is another perfect opportunity!
If you'd like to attend the $1 Bring-A-Buddy boot camp on March 21st, here's what to do:
1 – Click here to go to the sign up page => http://nanacast.com/vp/10000375/
2 – Fill out the requested info and reserve your spot. Current clients AND "buddies" / new clients / etc PLEASE REGISTER INDIVIDUALLY, so we have a list of who will be
attending, etc
Space is limited (we only have room for 30 folks TOTAL) so if you'd like a spot, make sure to get signed up quick!
PLUS … Ww're doing a referral contest … and you can win a FitBit Charge ($129 value) … just for bringing your friends / family / co-workers in for the workout!
For every person that comes in on your recommendation that day, you'll get one point.
For every person that comes in on your recommendation that day and SIGNS UP (we'll have a special offer available for new clients that day), you'll get five points.  Person with the most points wins a Fitbit Charge!
And, even if YOU can't make it that day yourself, you'll still get credit for any folks you send our way.
That about does it. Hope the nutrition tips in this message have helped … and also hope to see you at our Bring-a-Buddy Boot Camp this Saturday!!
Have a great day, and talk soon –
– Forest Vance
Owner, FVT Boot Camp and Personal Training
ForestVanceTraining.com