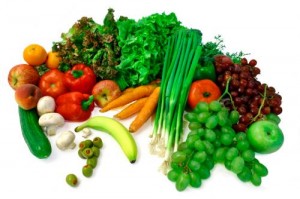 Healthy eating is a topic on the top of almost everyone's mind that's involved in any kind of fitness program.
And I know that a lot of you make a daily effort to eat healthy and have inventive recipes you use to help you do it.
Enter the Forest Vance Training community cookbook!
Here are the details:
Anyone who is interested will contribute (at least one) healthy recipe. It can be as short or as long as you like; it can be for a snack, or meal, even for blender drink – anything you like and you think others could benefit from. Please submit your recipe (s) to my assistant via email at this address:

fvtraininfo (at) gmail (dot) com

– and please be patient and know that we'll be receiving a lot of emails, so it may take a day or two to email you back and let you know that we've gotten your recipe.
I will take all the healthy recipes that I get and have them compiled and nicely formatted into a community cookbook! And everyone who contributes gets a free copy!
I want to give you guys fair time and fair warning to get your recipes in; on the other hand I can't let the project stretch out forever – so the deadline to submit your recipe(s) will be the end of this week, Sunday, June 26 at 11:59 PM.
Again, contribute at least one recipe to the new Forest Vance Training community cookbook, and you'll get (likely) dozens of new recipes to add to your healthy eating reptoire! Just email your healthy recipe to fvtraininfo (at) gmail (dot) com
Thank you so much for contributing in advance and talk you soon –
Forest Vance
Owner and head trainer, Forest Vance Training Inc.