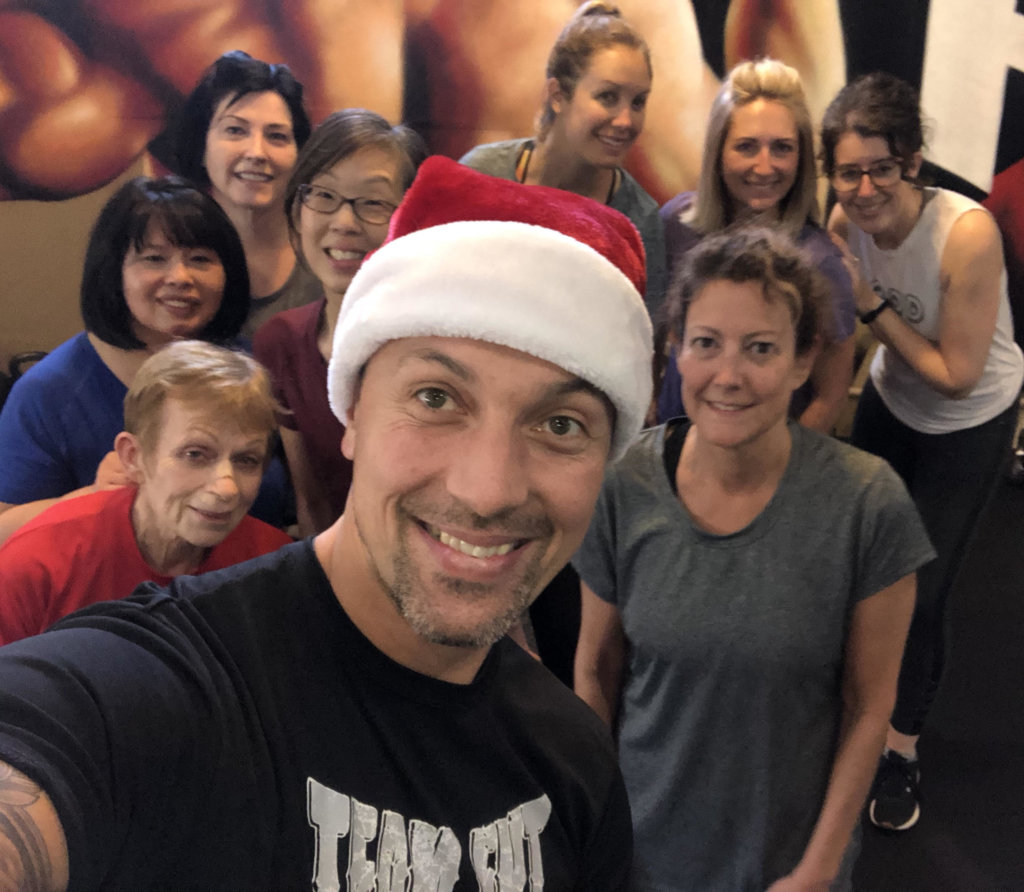 Well we just finished up a great Christmas Eve Boot Camp workout at FVT…
…it was all ladies today… Guess the guys were all out doing their last minute shopping!!
LOL

Truth be told, I still have a couple more gifts to pick up, so got to make this quick.

But I wanted to post the 12 days of Christmas Kettlebell work out we did this morning.

You can do it at home over the Holidays with just a single kettlebell and your own body weight, in around 20 minutes.

Happy Holidays, and keep doing the hard work to be your best in 2020:

#
"12 Days of Christmas" KB Workout
1ST DAY – 10 x 10 yard shuttle run or 100 high knees
2ND DAY – 20 KB goblet squats
3RD DAY – 30 KB crush curls
4TH DAY – 4 broad jumps
5TH DAY – 5 x 10 yard bear crawls
6TH DAY – KB suitcase lunge – 6 per leg
7TH DAY – 70 step ups – 35 per leg
8TH DAY – 8 burpees
9TH DAY – 9 one arm KB rows per side
10TH DAY – 10 one arm KB squat to press (5 per side)
11TH DAY – 11 push ups
12TH DAY – 120 jumping jacks
#
Let's get after it in the New Year!

-Forest and the FVT Team

PS – Have you bought yourself a gift yet? You deserve it! This is the program you need to be on for the first 40 days of the New Year if you want to lose fat, improve performance, and become the best version of yourself: